In a Nutshell
Bitdefender is one anti-virus company that has gotten it right. As one of the top companies in the anti-virus and security space they have been winning top awards since at least 2009. The current incarnation of their program is no different. If you are seeking strong and effective protection that is also easy to use and control, then look no further. Installation is quick and easy.
pros
Award-winning malware protection
Won't slow down your computer
Free online support 24/7
cons
Original product can only be used on PCs with Windows
Full scans can take a long time
Average cost
Bitdefender Visit Site
Despite it being easy enough for an average user to run without issue, there are also enough advanced features to keep those looking for full control happy as well.
Features & Highlights
Bitdefender comes complete with a full slate of excellent features. The program actually automatically sets you up with a secure browser so that anything like shopping or banking online is done in total safety. It can even run on autopilot so you do not need to interact or make save or delete decisions. Scanning USB or other external devices for issues when they are connected is also par for the course. Not to mention the fact that you will be covered against any type of malware like viruses, spyware, phishing scams, worms, Trojans, rootkits, and more. They even have a secure gamer mode which allows interruptions to be turned off but without sacrificing security. Additionally, the virus and threat definitions are updated in real-time while the program runs in the background without slowing down your overall system.
While there is not any kind of upgrade or advanced edition, this software definitely has a number of advanced features. Users can actually have their information safely stored online and then this can be synced between multiple devices. There is also a tracking feature that helps secure and locate laptops and netbooks in the case of theft. Finally, this program has been a regular recipient of Best AntiVirus awards from PC Magazine, AV-Comparatives, and AV-Test, to name just a few.
Internet Security Suite
Bitdefender Internet Security is a best in class internet security package that totally protects your system from almost everything that can be encountered online. The scanning engine is extremely fast, yet non-intrusive. The parental control actually reveals all the online activities of your kids and restricts them as needed. All web, IM, and email traffic is scanned for malware and other threats. Your privacy will also be protected on Facebook and Twitter. There is even a cross-browser module that intercepts and scans all the web traffic before reaching your browser.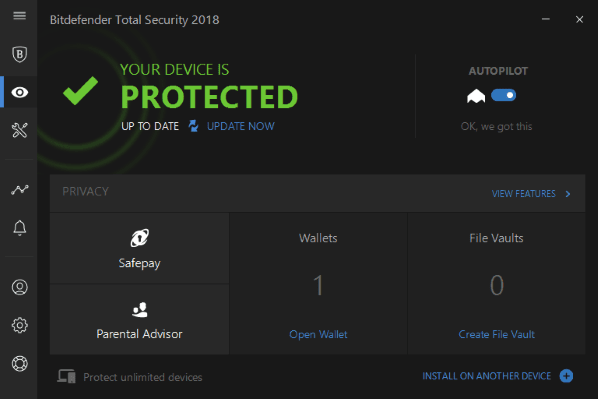 Pricing Concerns
Both of these packages or programs are very reasonably priced. Before making any rash decision it is important to realize the purpose of anti-virus software. That is, ultimately, to keep you safe and ensure everything continues running smoothly. It is like an insurance policy that just runs in the back room. Bear in mind also the both of their products are rated as some of the best around. Certainly you and your family deserve the best, especially when it is priced this affordably? Protect yourself today and see how much faster your computer can perform.
Customer Support
Clicking on the support button will direct the user to what is essentially a big frequently asked questions section or knowledge base. The search option works quite nicely. The company also has a user forum, which is a great place to find answers to all your queries from people who actually use the system every day. There is also a contact button which links to an email form. The company is very diligent in returning helpful answers. Additionally, there is a support telephone line and even online chat support.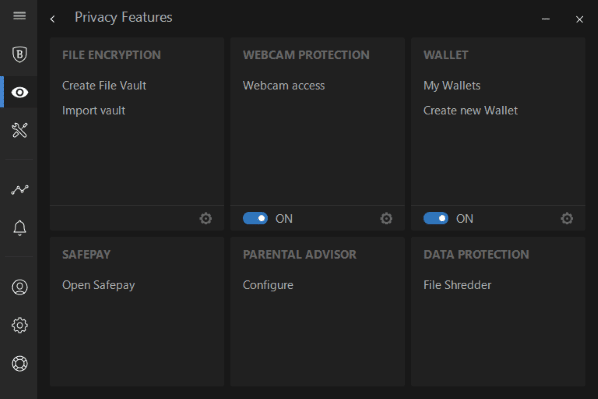 Bitdefender Visit Site
Ease of Use
There are simple download and installation instructions to get started with Bitdefender. In fact, the entire process is basically automatic. Best of all, the software actually scans your system ahead of time to see if there might be any type of conflicts. You will have the option of removing these before continuing with the process. Once installed, the program just simply runs in the background without needing any interaction on your part. Of course, you can set preferences and parameters if you desire.
Bottom Line
This software feels like it is created at a professional level. There is so much power and so many different tools that you really cannot go wrong. Perfect for the beginner or advanced user…and everyone in between.